" Most of the equipment finance and equipment leasing companies will fund only the established businesses. But Oak Leasing help even the start ups since they understand the difficulties that the start ups and business face. "Business Finance in the UK Magazine
What we don't do is "off the peg". However, we are very good at getting square pegs into round holes! We are just the same as you, normal, down to earth, jargon free, and friendly.
We firmly believe that equipment leasing companies have become far too complicated for normal people, with far too many hoops to jump through.
If you wanted to be an acrobat, you would have joined the circus! Furthermore, face to face is best, consequently, we can arrange for either a Skype or FaceTime call.
We use our equipment  leasing knowledge and expertise to tailor-make your leasing proposal. This extends to both the UK as well as Europe, giving you clarity, confidence and certainty.
Furthermore, in the last year  we arranged leasing for specialist underwater equipment in the North Sea, Aviation fuel tankers, also GSE equipment for airports, Robot production lines, a factory in Slovakia, 3G football pitch for a well known professional club, Renewable energy wind farms, Coffee shops in Wales, Gin Stills in Scotland, Colour spectrometer equipment in Austria, and almost everything in between.
We have certainly seen it, done it, and have a very large collection of teeshirts!
Why chose equipment Leasing?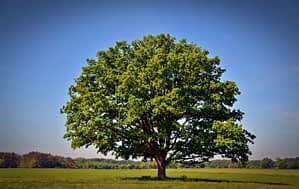 A new credit line, not affecting bank overdrafts
Gives you scalability for future growth.
Keeps your working capital for day to day requirements and needs.
Spreads the cost of the equipment over the life of the equipment.
Tax allowable.
No one pays their staff three years in advance, why should you pay for your equipment three years in advance?
Leasing for New Starts.
We view new start business as people like us,who see a half full glass, not the opposite!
If you are a  new start-up, leasing can help you acquire the equipment you need to start, or as an established company, help you seize other business opportunities, for growth to complete a new order, or to grow your business in other ways.
European Equipment Leasing.
We are the only equipment leasing and equipment finance brokers that are very active in Europe, as well as the UK .
In this post Brexit world, you need experience and knowledge We know that your business is different from the next, that is why, we are not afraid to be different.
Let's start a conversation, you never know where it may lead!
Equipment leasing and business equipment finance  has changed greatly, we are all aware that sometimes equipment finance or equipment leasing is the last piece of the jigsaw.
For the last 26 years,we have specialised in helping both new companies and  more established companies have access to the equipment leasing and equipment finance that they initially needed to start their business,and also to expand and grow their their business, both in the UK as well as Europe.
We are also able to offer equipment refinance, asset refinance, sale & lease back & refinance leasing. Whatever you are looking for, in either equipment leasing  or business finance, we have both the experience and knowledge to help you.
"I love your writing style, really loving this web site"
"Your style is very unique compared to other people I've read stuff from."
"Finally a site I agree with. I have read some real rubbish today, so its a treat to read something useful "
"Great insight! That's the answer we've been looking for"