We all find ourselves in new circumstances at the moment.
The new "normal" has changed the perspective of both equipment leasing and companies  alike. We live at the coal face just like you, not in any ivory towers. We understand the "new" normal.
 "Oak were superb getting the best deals, from the right people and in very tight turn round times"
Often copied, rarely bettered!
Many funders say click here for a quote, but it simply leads to a contact form. We are totally open. Both calculators are on site for you to compare. We have nothing to hide.
If you were wondering if there was a   way for companies to check to see what they have been already quoted by their supplier or broker is fair and reasonable, please use our lease calculator.  
"Oak proved to be a one stop shop for our needs visiting and arranging documentation, dealing with our equipment suppliers and concluding all arrangements. The process was quick, efficient and trouble free"
Unbeatable European Coverage.
A simple question, does your existing funder stop at some or all country borders?  Our expertise in European Leasing will help you overcome these obstacles, and this includes borders, with the ability to cover 27 European countries, giving you the freedom that is required in todays global business. Whatever Brexit is heading our way, you will require an experienced and knowledgeable guide.
The new "normal" has changed the perspective of both European funders and manufacturers alike. Our depth of field, knowledge and perception of European leasing is unrivalled.  If you are  UK based or US company selling into Europe, or an European company selling to either the UK or Europe, we have the proven expertise to help in over 27 countries.
The old normal has gone, so we have adapted to the new normal!
Give us a  video call,  using Teams, Webex, Zoom, FaceTime, whatever. You cannot beat a face to face meeting!  
Just click on the picture will take you straight to our video page.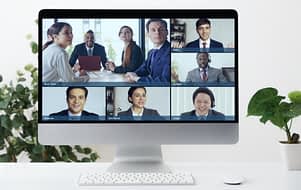 " I  always recommend Oak Leasing to anyone searching for equipment finance"
In the present climate of uncertainty, it is crucial that you can access over 40 years of equipment leasing experience.  Our customers say we are approachable, friendly,  and knowledgeable, and this is what is required in our present circumstances that we all find ourselves .
European Leasing                       Medical & Scientific                       Asset Refinance                 
Friendly expertise
What we don't do is "off the peg" .However, we are very good at getting square pegs into round holes! We are just the same as you, normal, down to earth, jargon free, and friendly.
We firmly believe that equipment leasing companies have become far too complicated for normal people, with far too many hoops to jump through. If you wanted to be an acrobat, you would have joined the circus!
"The paperwork was reduced to a minimum and contract written in plain English. Great service, no hidden costs, the whole process straightforward and transparent. I would recommend  Oak Leasing wholeheartedly."
In the last year  we arranged leasing for specialist underwater equipment in the North Sea, Aviation fuel tankers, also GSE equipment for airports, Robot production lines, a factory in Slovakia, 3G football pitch for a well known professional club, Renewable energy wind farms, Coffee shops in Wales, Gin Stills in Scotland, Colour spectrometer equipment in Austria, and almost everything in between.
The last words should always be our customers, "We have no hesitation in recommending Oak to anyone looking for equipment leasing"
" Oak Leasing has been incredibly helpful from the beginning. Once provided with a list of the equipment we required, the process has been smooth. At each stage we have been informed and updated on the progress"
_________________________________________________________________________________