By choosing Oak over a leading supplier's online calculator on a new start business, with a cost of £12500, you will save over £2000 over the three years!
And if the cost was £30,000, the saving will be over £4,900.
That is a really food for thought !
Check the other catering equipment companies lease calculators first, and then see your saving with Oak!
Oak is totally independant and  impartial.

Over the last couple of years, the catering sector has grown, from coffee shops, restaurants, to fast food outlets. The banks and the more traditional funders have not supported this growing market, especially for new start businesses.
Starting a new business has never been easier, but the same old challenges still exist. The move from kitchen table to boardroom, from washing up to your owning your own restaurant, or just finally being able to do it 'your way', It's that second giant leap which needs help, and that is what we do best, help.
We are very happy funding coffee machines, bain marie's, fryers, ranges, freezers, cold rooms and everything in between.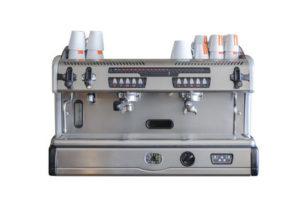 We have always funded catering equipment, and we have a 26 year catering finance pedigree. As a totally independent and impartial catering finance provider, we are not tied or promoted on catering wholesaler websites. This impartiality, enables us to give you the best catering finance rates available, even for new start business
If you are considering a either a new kitchen from scratch or a complete refurbishment we will be able to help. The list of equipment we can finance is immense, from food prep, to extraction, refrigeration to ovens, freezers to cold rooms, coffee machines, furniture,  epos, a new bar or anything else for your hotel or restaurant, we can to help you now.
You know you have the most competitive catering finance rates, and straight forward, transparent documentation. This applies to a new start venture as well as established companies.
The process to move forward is very simple,  you choose your supplier and the catering equipment, we arrange the leasing deal to suit you best, with of course the best rates, and we email the documents to you, and then arrange payment to your  supplier.
We are friendly, professional, and experienced, and as you can see from our customer's comments, we are very good at our job, so you will be in very safe hands.
So we can offer you the best catering finance rates, totally impartial, experienced, you choose the equipment and the supplier or suppliers, we don't mind, you are in charge. That must be having your cake and eating it!