A leasing solution for your customers at point of sale will help companies like yours beat 2022's economic headwinds, and crucially, it helps relieve pressure on Capex for the CFO.
Customers cash flow capabilities continue to dwindle.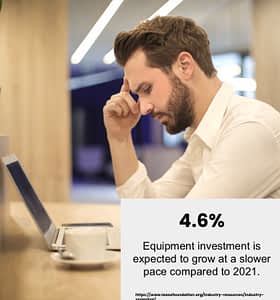 Very simple really, payment options matter, more now than ever before. Customers, large or small will expect their suppliers to offer a payment option.
Traditional revenue models are under enormous pressure.
CAPEX/OPEX deals are under stress thanks to one CFO  question. Why now?
As a leading European Equipment Finance company, Oak Leasing will provide you with a complete, and proven European equipment finance solution.
With Oak Leasing, you will have the certainty that you require for any European equipment leasing programme or purchase that you may have either planned and postponed, or ready to seize  the opportunities that are available for forward thinking companies.
A simple question, does your existing funder stop at some or all borders?  Our expertise in European Leasing will help you overcome these obstacles, and this includes borders with the ability to cover 27 European countries, as you can see below!
This year suppliers and customers have chosen us to fund their equipment in over 50 locations .From Lisbon to  Koln, Alkmaar to Erfurt, Utrecht to  Vienna, Potsdam to Helsinki, Tampere to  Dublin, Lille to Munich, Krakow to Boblingen, Zwolle to Stuttgart, Zagreb, to Essen, Arnhem to Hyvinkaa to name just a few!!  
Coupled with the ability of either finance or operating leasing, it covers all the options. Similarly local funding is either at capacity, or unable to cross borders. Oak has the ability to step in and arrange alternate funding.Furthermore, this is done efficiently, discreetly, and professionally throughout Europe.
With one single point of contact to cover all of Europe, it is hardly rocket science!
If you are looking for a seamless European equipment finance solution, look no further
Local offices in 27 European countries
Local documentation will be in the country  language, with E signature documentation ensuring our service is fast, simple and personal
Local support in each country
Local sales training if you are a European vendor supplier.
Oak are not limited by size, country, market sector or type of equipment, we offer a simple one stop shop for all European equipment finance for both suppliers and customers .If you are a UK based company selling into Europe, or an European company selling to either the UK or Europe, we can help you.
As we look ahead, the European leasing landscape is changing. Many of the larger European banks are becoming restricted both in credit and asset when looking at any new business.

Oak has been very successful in helping both manufacturers and customers in Europe for over 30 years. Be it a new production line in Slovakia, Medical equipment in France, IT equipment in Germany, scientific equipment in Austria, or specialised equipment in both Sweden and Ireland.
Together we can offer you a focus on positive, lasting relationships and treat all with the highest importance whether they are with our specialist European vendor suppliers or our direct customers.
Above all, we pride ourselves in offering personal, face-to-face service to both you and your customers, be they in Denmark, The Netherlands, Poland, Ireland, Germany or any other country.
Furthermore, we are fully aware that each of our European suppliers and customers have unique challenges in their own countries, and therefore  we have developed  our  pan European equipment finance to meet these challenges with expertise, dedication, transparency, integrity and sincerity.  Do not think these are  just "off the peg", each of our plans are bespoke to your individual requirements, both as a supplier, or as a stand alone customer.